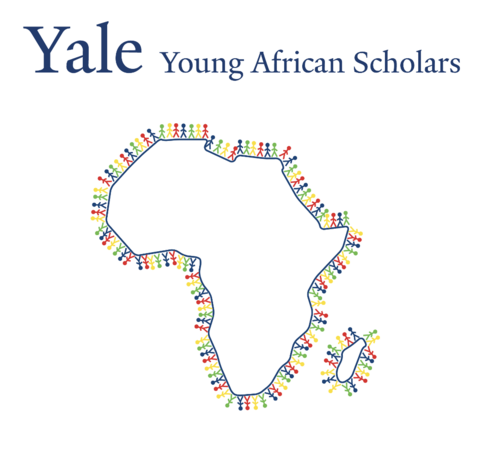 Chidimma Chima (Nigeria; YYAS Online 2022)
Living and schooling in some suburban parts of Africa, is akin to living in the dark, because it may limit exposure to opportunities one can get (due to unavailability of appropriate information), except one proactively and consistently seeks such. Even then, availability of resources with which one can avail himself or herself of such opportunities, poses another limitation.
This was my story until I stumbled on Yale Young African Scholars during one of my Google searches. I was surprised that an organization could put in so much resources to enhance lives of young people, at no single cost on the beneficiaries.
Applying to this program, was my first time of ever writing an application and real life essays. This experience prepared me for other writing tasks ahead.
My getting accepted,made me realize I could achieve my dreams, regardless of circumstances.
From the family sessions, the sessions with university admissions representatives, guest lecturers, interactions with current Yale students and YYAS alumni, to the academic seminars; all were so enthralling and awesome that they left me wanting more. The most mind-blowing for me, was the session hosted by Dr. Julie, a Yale student from Africa, who got a scholarship that transformed her into an innovator in the field of Biomedical engineering.
Sadly, the sessions came to an inevitable end,t hough not without leaving an indelible impression in my memory and life changing impacts on me.
The YYAS application essays I wrote motivated me to attempt my first ever formal writing and essay competition, the Queen's Commonwealth Essay Competition 2022 and I won the Gold award.
The motivation I got from past YYAS alumni on the impacts they're making in their communities,inspired me to start WOW-Flow(Winning Over Worries of Flow) organization as a platform to raise donations for(and of) period products, in order to address the challenge of period poverty and poor menstrual hygiene in my community. I also joined my school's Go-Greener club to tackle climate change and environmental issues.In my search for more positive climate actions,I came across the Climate Science Olympiad 2022, participated in it,and emerged as a semi-finalist from a pool of 55,000 participants. I also got accepted into Climate Leaders Fellowship (from Center for Deliberative Democracy of Stanford University and Rustic Pathways).
Uptil now, YYAS keeps updating me on career/scholarship opportunities for my self growth and undergraduate studies,within and outside my country,Nigeria. YYAS also gave me access tot the Duolingo English Test. In November, I applied to African Leadership University in Rwanda (which is my first university application), and as a result of the fantastic college preparatory seminars/mentorship given during the YYAS program, I successfully sailed through the admission process (with the November 2022 application pool being their most competitive so far,as stated in my admission letter) and got admitted into this renowned school, with a scholarship.
All these life changing opportunities and go-getting motivation to reach for them, happened to me because of my participation in YYAS. I'm still as shocked as people around me are.
I heartily recommend YYAS to young people who aspire for greatness, because YYAS is a propelling force and a shinning light. YYAS is the light in my dark night, that zoomed out my horizons, and zoomed in possibilities.