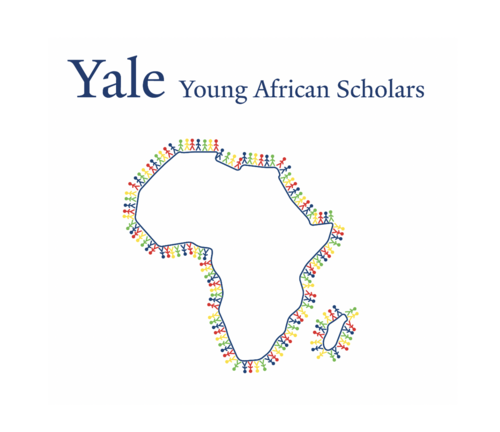 Kasanji Ngoie – Lesotho (YYAS 2021)
Picture the scene: a group of young boys and girls from various countries all over Africa, whose lives have converged over a shared purpose – a strong desire to influence their societies to the best of their abilities. When I first joined the Yale Young African Scholars (YYAS) program, I did not know what to expect. Thus, naturally, my body responded with a concoction of emotions: excitement, apprehension, confusion, elation. It truly was anybody's guess what lay ahead. A little ways into the program, my smile was as wide as the Capertee Valley. Just then, I knew that I would recount entering the Yale Young African Scholars program as one of the best decisions that I had ever made.
Like a plane undergoing turbulence mid-flight, the transition to university can prove to be tumultuous. With neither sufficient guidance nor informative resources, the process can feel like walking in the deep dark woods at night. Thus, it made the experience priceless that I was able to indulge fully in the enriching and immersive YYAS program designed to equip secondary school scholars with the knowledge that will enable them to make informed decisions regarding their future.
Over the course of seven days, several driven and academically-inclined scholars from all around the African continent gathered on the Zoom Video Conferencing platform and engaged in seminars and lectures presided over by Yale University graduates and undergraduates. These included timely presentations on topics such as Financial Aid, which I found especially valuable and informative, considering the financial impasse my family has had to go through during the COVID-19 pandemic. In addition, I felt inspired by Julia Jenjezwa, the Design Studio Coordinator at the DIT Design Studio in Tanzania and a Mechanical Engineer graduate of Yale University who is passionate about engineering, education and global health. Heading our Career Talk seminar, her personal story ignited my strong interest in liberal arts colleges, whose aim is to produce well-rounded students with strong critical thinking and analytical skills, and the ability to adapt and work well in various fields of study. Being an ardent learner who is receptive to novel concepts and insightful discussions, I salivate at the thought of one day attending a world-renowned liberal arts college.
My mouth hung ajar as I marvelled at the opportunity we had to hear directly from the horse's mouth exactly what it took to get into some of the most prestigious and high-achieving institutions from all around the world. One after the other, admissions officers from the University of Pennsylvania, Emory University, African Leadership University and African Leadership Academy gave enticing presentations regarding their distinctive admission requirements. I would describe this session as being of immeasurable worth as it made it abundantly clear how competitive the selection process for these institutions are as well as how to put oneself in a strong position for admittance.
Above all, if you appreciate the value of community as much as I do, then you will be delighted to look back fondly at one particular segment of the entire program as the highlight of my YYAS adventure: Family Time. As the name warmly suggests, this part of the program presents an opportunity for widening out. Quelled by laughter and jokes, all my nervousness disappeared as I began to learn more about my peers from countries all over Africa: Egypt, South Africa, Zambia, Nigeria and a myriad more countries. Moreover, hearing of their individual dreams and ambitions has propelled me to continue being productive and to work towards my goals, knowing that they too are working tirelessly to achieve theirs, (yes, you keep me inspired Family Time Group 18).
Finally, like the true heart-to-heart that it was, the high-anticipated Uni Real Talk seminar was the cherry on top of the cake. This was a laid-back talk by Yale instructors on the pressing topic: Life in University. What exactly is it like? How can I support myself while in university? How can I make the most of my life in university? Cordially and considerately, we received answers to these and many other useful questions. Sore was my neck from repeatedly nodding my head in awe of how practical the information from each speaker was.
Indeed, programs like the Yale Young African Scholars are a like a breath of fresh air in a beautiful meadow. Opportune, refreshing and imperative. I deeply revere how supportive YYAS continues to be of all the alumni as they progress to tertiary education in global institutions. As such, I encourage any who can to enter and enjoy each second of the worthwhile YYAS experience.