My YYAS journey started with a WhatsApp message to my mum from her best friend in the USA. It read "Please get Linet apply for this YYAS Program as per attached link; it's a great opportunity and exposure for her and I know Linet has what it takes for this program".
It took me a couple of days before opening the link as I thought it was not meant for students of my caliber. However, on opening the application, I was struck by the essay portion of the application. I found the questions so real and interesting; it was an opportunity for me to bring out my creativity and critical thinking. It also made me appreciate things that I do outside academics. I wasn't worried much about academic performance as I had consistently recorded good results. I finally submitted my application and the lesson learnt is "do not underestimate the application process and think that there is a lot of time." Start the process early enough so that you have ample time to review and apply before the deadline. The waiting period was filled with anxiety and nervousness. Finally, when I got the email indicating that I was successful, I couldn't believe my eyes; I was extremely happy as I knew this was the beginning of an exciting adventure.
The YYAS experience itself was awesome. It was held at MPESA Foundation in Kenya; both the location and facilities were fantastic. My first day was filled with mixed reaction as I didn't know what to expect and was having inferiority complexity as I knew I was surrounded by extra ordinary brilliant students from all over Africa and secondly it was my first time to be away from my parents for such a long period of time.
However, it did not take me long before I started socializing and, in the process, met awesome students from allover Africa like Ashura from Tanzania, Tatiana from Malawi and Nonhle from Swaziland who not only inspired me but also encouraged me a lot and made me feel at home. Below are some of the sweet moments shared together with my friends.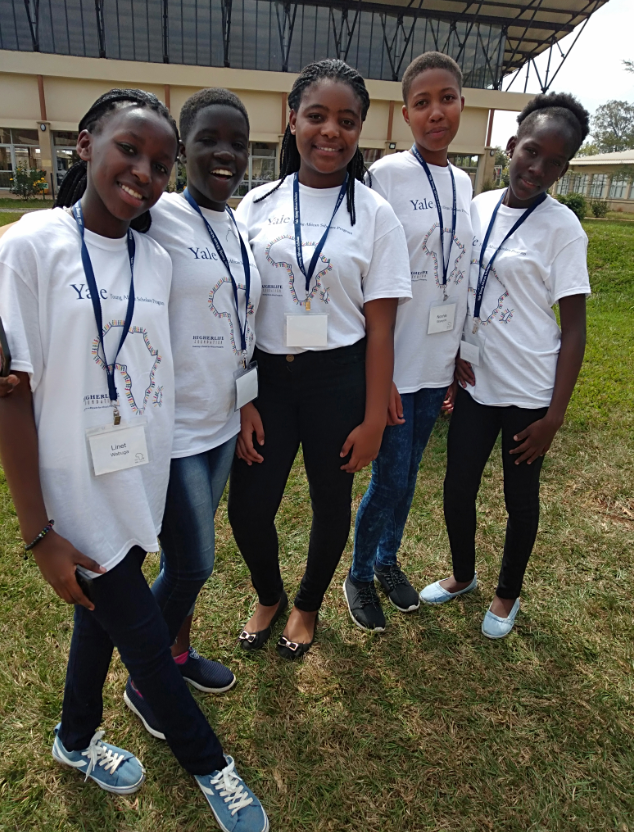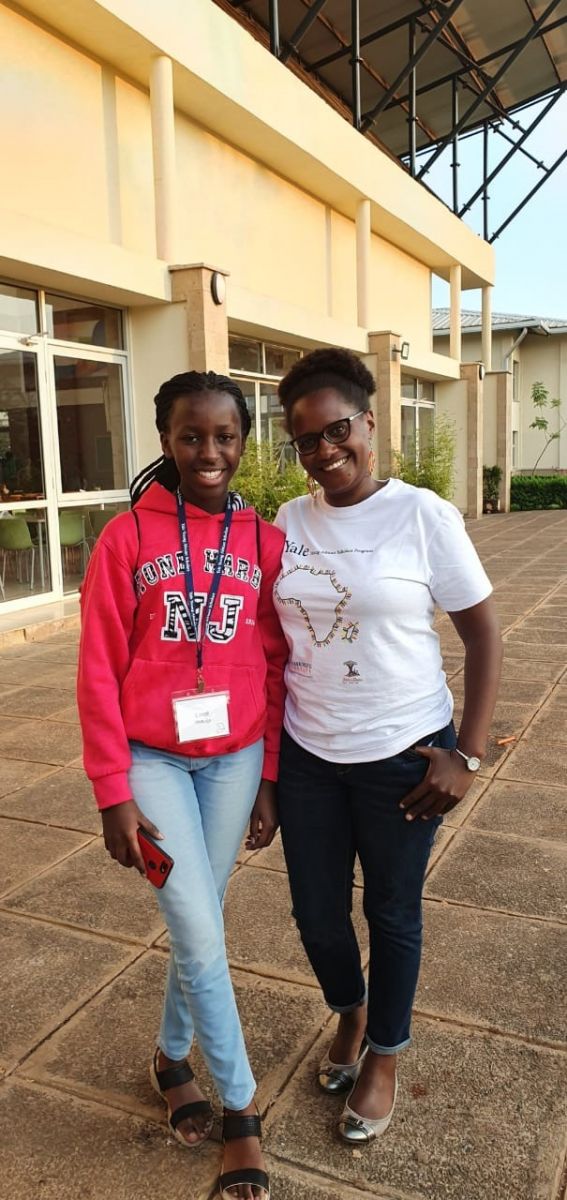 The eight-day program was intense; there were many sessions where we had the opportunity to hear from people and their experiences. We listened to Yale University students brief us on real life university experience for international students. We also attended interesteing talks by Yale Professors on "Risk and Opportunities Associated with Internet Technology." We even has SAT preparation where we learned how to answer standardized test questions including complex mathematical problems. 
We also got to have a lot of fun; the enrichment activities were my favorite part. We got to play games like "lily pads" and interact with each other outside. This enhanced my teamwork and leadership skills. On the cultural night, I got to see and experience diverse cultures from different African countries. It was wow! I learnt to be more social while interacting with others.
During the program; we also had local mentors. One of them was Vivian Onano, an alumnus from my school (Starehe girls' Centre). I was very happy to meet her in person as she is a source of inspirations to many in my school. We were also introduced to Akili Dada an organization that was to offer mentorship program after this program and I too met my mentor Salome Gathoni who was part of them.
The YYAS program was a game-changer for me. It enhanced my leadership and critical thinking skills, and more importantly, it encouraged me be impactful in  my own community. 
It has been several months since the program ended and I miss my YYAS experience daily. I am grateful to social media as I am able to remain in touch with most of the friends I met during the program and most important able to share my experience through various social platforms like Facebook, emails, WhatsApp to other people who can benefit from the program.
As the Late Nobel Prize Winner Professor Wangari Mathaai once said "It's the little thing that citizens do; that makes the difference. I will be the hummingbird I will do the best I can". That has been my motto since I left YYAS as I've tried to make a difference in my community and encourage the new generation of YYAS participants to apply. 
YYAS is REAL. Long live YYAS.
Blog by Linet Wangui YYAS 2019 Kenya Session