Instructional Staff Role
Instructional Staff Role - Currently Accepting Applications
The Summer Instructional Staff Role is currently open.
Note that this seasonal job posting is typically opened in early November each year.
–
Yale Young African Scholars (YYAS) is hiring instructional staff to teach, mentor, and supervise high school students in one or two sessions of our academic enrichment and leadership program for secondary school students from Africa.
YYAS will host a six-day virtual session in from July 18 – 23, 2024 and a 10-day residential session from August 9 - 18, 2024 in Zimbabwe. Preferred candidates include graduate or undergraduate students with a desire to teach online and/or in-person and a passion for working cooperatively with others.
Ideal candidates will have a passion for teaching, mentoring, and inspiring talented African high school students, and are willing to work collaboratively to create a successful and memorable program.
For information about additional employment opportunities with our sister program, Yale Young Global Scholars (YYGS), click here.
Position Overview
Instructional staff will teach, mentor and supervise program participants during our online and/or residential session. This position is a good fit for anyone interested in:
 Teaching and mentoring a diverse group of high school students;
 Gaining experience in an African context;
 Growing and improving as an educator.
Instructional staff play an essential role in developing our curriculum as well as take on a wide array of academic and supervisory responsibilities. Instructional Staff responsibilities include, but are not limited to:
Developing seminars on topics of personal and professional interest;
Leading admissions testing tutorials;
Running university guidance workshops;
Facilitating Family Time sessions over the course of the week;
Helping with participant attendance, in addition to check-in and check-out at the start and end of each session;
Contributing to the residential life aspects of the program, and
Aiding leadership team as necessary in administering program policy and ensuring student comfort and security.
You can learn more about YYAS' programmatic components, including those mentioned above, by clicking here. Instructional staff must commit to work for the full duration of the session in addition to attending all trainings and the orientation. Interested candidates can also learn more about the position by reading the 2024 employment prospectus here.
Program Dates (subject to change)
College Prep Workshop (Online): July 18 – 23, 2024
Leadership Summit (residential in Zimbabwe): August 9-18, 2024
Training Dates (TBA)
 April  2024 - YYAS Staff Curricular Training
 April-June 2024 - Curriculum Development
 June 2024 - 2nd YYAS Staff Curricular Training
 July 2024 - YYAS Online Staff Orientation
Summer Schedule
Click here to view a sample schedule for the 2023 session.
Compensation
The pay structure for Instructional Staff is as follows:
| | |
| --- | --- |
| Session | Compensation |
| Online | $600 USD stipend (6 days; part-time) |
| Residential | $1,800 USD stipend (10 days; full-time) |
This compensation includes participation in all training and preparation before and during the session. Additionally, flight, meals, accommodation and vaccination costs will be covered for residential staff. Instructional staff must complete all planning and teaching responsibilities to receive compensation.
Application Details
The application process includes an online application form, a resume, and optional letters of recommendation.
Timeline:
December 2023 - Interviews begin for applicants
January 8, 2024 @ 11:59pm EST - Applications are due
 February 2024 - Expected release of hiring decisions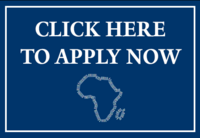 Please reach out to african.scholars@yale.edu with any employment questions.
NB: International students studying in the United States (unless studying at Yale University) should consult with their Office of International Students to review work authorization. Non-Yale candidates should check that their US state of residence is represented on this list for hire. 
This position does not have any pathways to sponsorship by Yale University. Applicants must be authorized to work in the United States.