Rachel Nyaradzo Adams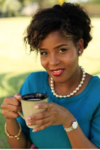 Founder of Narachi Leadership
Rachel Nyaradzo Adams is the founder of Narachi Leadership, a leadership consultancy aimed at developing deep benches of leaders for the African continent. She works with corporations, entrepreneurs, teams and individuals, and emerging leaders across Africa (she has worked with emerging leaders from seventeen African countries thus far)
Rachel is also passionate about expanding opportunities for growth and engagement within educational institutions. Her previous role was with Yale University where she led the launch of its Africa Initiative as Associate Director for Africa. Here she helped to initiate and develop partnerships between the university and African institutions in both the public and private sectors. She also supported admissions recruitment in Africa, and helped build Yale's African alumni networks by expanding press and social media coverage of Yale on the continent.
During her time at Yale, she also helped to design content for leadership programs like Barack Obama's Young African Leaders Initiative (YALI) program (now Mandela Washington Fellowship), Yale Young Global Scholars program (YYGS) and Yale's Young African Scholar's program (YYAS).
Other roles were with McKinsey and Company as head of the McKinsey Leadership Program (MLP) which she co-designed, implemented and managed. She also worked with the Allan Gray Orbis Foundation as Regional Program Manager for leadership and entrepreneurship, Gauteng Region.
Rachel is a Mandela Rhodes Scholar, a Desmond Tutu Leadership Fellow, a Mellon Mays Fellow and a Felix Scholar. She is a recipient of the Mellon Mays Leadership and Service Award. She read for her Masters in African Studies at the University of Oxford (St. Anthony's College) and her Bachelor of Social Science in Social Anthropology and Media at the University of Cape Town. She also writes on various topics including race relations, culture, education and leadership and speaks on panels and events relevant to leadership development and education.